Welink Improved Phone Conversions by 18% with iovox technology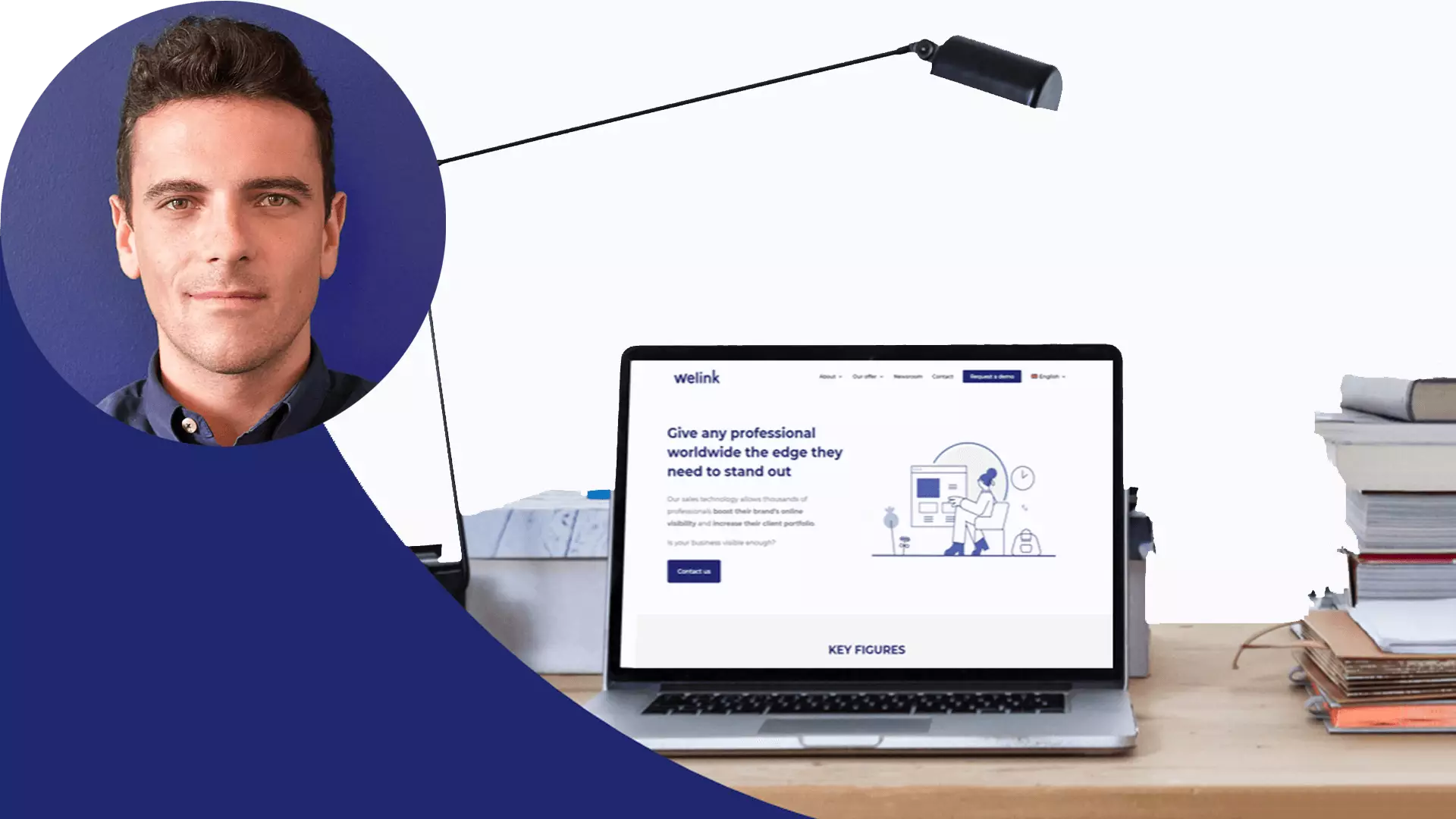 The Challenge
Limited Visibility on the Most Important Conversion Channel
Welink was founded in 2018 as a SAAS solution to help small and midsize companies acquire new customers. The initial focus of the business was helping accountants in France, which quickly expanded throughout Europe. Later the company broadened its vertical markets to include Builders, Lawyers, Agencies, and Architects.
The business objective of Welink is to help customers increase their visibility online and generate new leads.
Today, with more than 5,000 members across 8 countries it is essential for Welink to; 1) quantify how many messages, appointments, and phone calls each member receives daily, and 2) demonstrate how the Welink platform helps clients avoid missed opportunities.
Welink understood that when someone is looking for an accountant, lawyer, or other professional, the quickest way to engage is through a phone call. The challenge for Welink is that they had very limited visibility on what was really happening on their most important conversion channel.
The Solution
Dedicated Numbers, Call Whispers and Missed Call Alerts
After a thorough analysis of the requirements, iovox recommended that Welink implement a combination of services to meet their needs. Those services included the use of Dedicated iovox Numbers, which would enable each client to have a separate tracking identifier, combined with Call Whispers and Missed Call Alerts.
The Call Whispers feature reminds and reinforces the value of the Welink platform to their clients on every call received. On every call a short whisper about the source of the call is played. This whisper is so brief that it does not disrupt the flow of the call but is essential for Welink in reminding its customers of the value they bring every day.
To address missed calls, Welink is using the iovox API to capture and report to clients the number of calls missed at differing intervals throughout the day. This feature can also be enabled to send emails or SMS alerts anytime a call is missed during normal business hours. Since shopping for a professional, such as an attorney, can be a matter of urgency, prompt replies to inquires can mean the difference between a sale and a lost opportunity.
The analytics features of the iovox platform brings it all together for Welink in a quantitative and visual dashboard, allowing them to spot trends and share relevant information with customers about leads provided.
"We tried many call tracking solutions, but iovox's industry expertise, the capabilities of their platform, and the quality of human relationship made it an easy choice. After more than 3 years, I can happily say that we chose the right solution!"

Charles Passerau, CEO
The Results
18% Improvement in Conversions. All Goals Accomplished.
The primary goals of the project were to quantify the communications that Welink's platform was driving to its clients and to help clients be more proactive about capturing potential lost opportunities.
The implementation of the iovox call tracking platform was a success and not only accomplished both goals, but resulted in an 18% increase in conversion rates. Welink says the iovox service has had a "massive impact" on their business performance and they now believe there is more they can do to improve on these results through some of the advanced solutions recently introduced by iovox such as conversational ai.