Call Whispers

One Simple Tool that Will Build Your Brand
Prove value
Powerful brand impressions on every call.
Instant information
Know the source of the call before saying 'hello'.
No interruptions
Zero impact to the calling party's experience.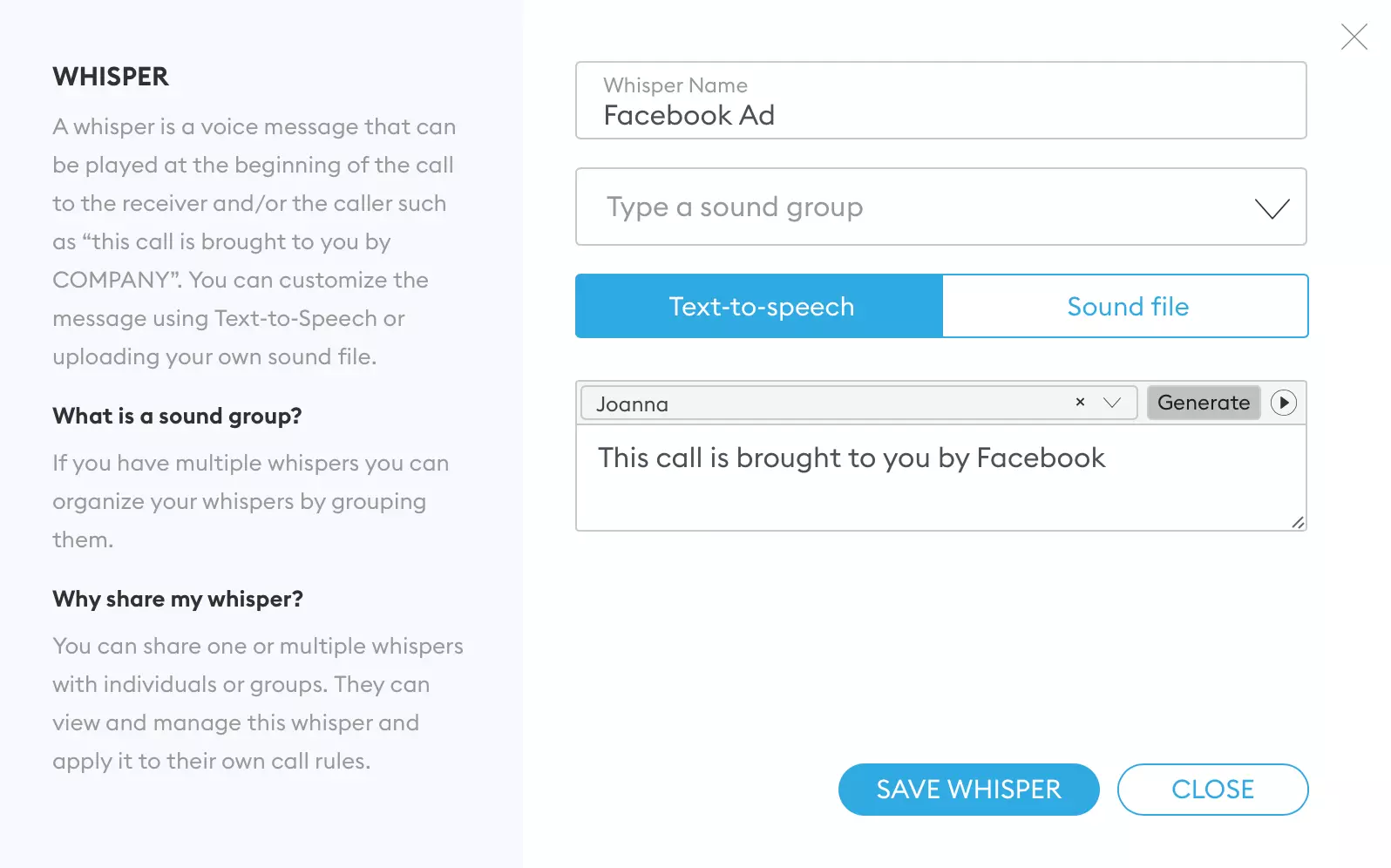 How it works
An iovox Call Whisper is a pre-recorded message that can be played to the called party anytime an iovox Number or iovox WebConnect call is initiated. Ideal for any company, but especially useful for online directories, classifieds, or marketplaces.
Implementation is simple
Assign an iovox Number or WebConnect button to your listing or advertisement.
Associate your pre-recorded Call Whisper (this call is brought to you by 'COMPANY') with the iovox Number or WebConnect button.
Now every time someone sees your listing or ad and places a call, the person they are calling will hear your pre-recorded Call Whisper.
In the real world...
Marketplaces and online directories love the iovox Call Whisper feature because it gives them a frequent, but non-intrusive way to remind their customers of the value of the marketplace or directory service that brought them a new lead.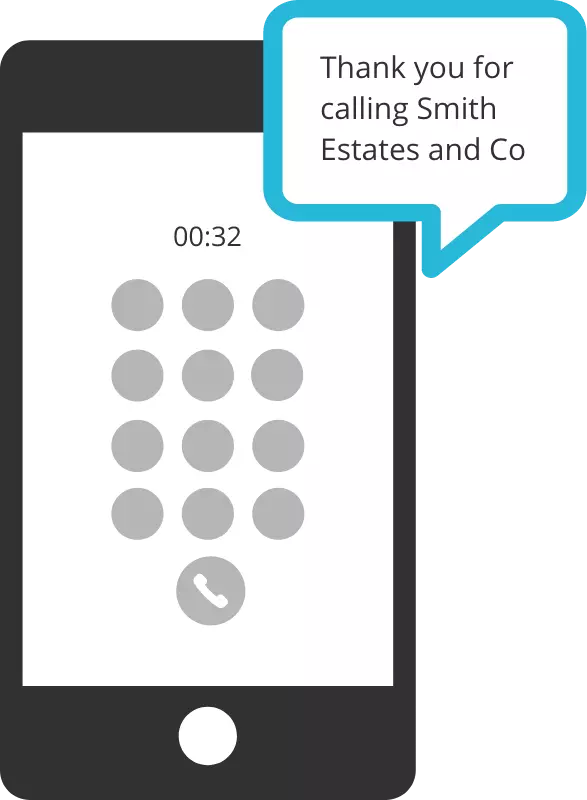 Another benefit of using iovox Call Tracking, freebies!
There are no hidden fees at iovox. Many of our advanced call tracking features are included free when you choose iovox and use our platform. When you choose us, you get unlimited Call Whispers with your account and our professional support to help you tailor your whispers for maximum impact.
There's much more to iovox than Call Whispers
When it comes to turning an ordinary business phone call into a valuable piece of data, iovox is the name to trust. Used by leading brands in 100+ countries, iovox expertly shows customers how to make the most of their phone data.
Contact Us
Send us a message and someone from our team will contact you ASAP.
Or call us on +1 (888) 408 4128