Share a call with ZohoCRM
To share a call with Zoho: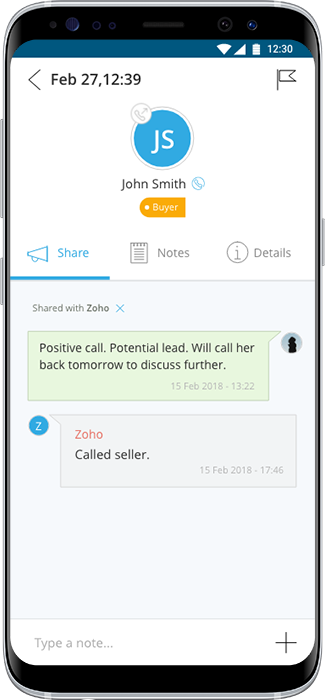 Once your account is successfully connected with ZohoCRM, you will see the Zoho logo appear underneath the 'Quick Share' options. See connect with ZohoCRM for set up details.
Click the call you would like to share
Click on the Zoho icon
The call and call details will be shared with Zoho.
If there is an existing lead, this call will be added as a new activity. If there is not already an existing lead, iovox will create a new one with the details available.
iovox, Android, iOS, Web, Integrations, Sharing
Contact Us
Send us a message and someone from our team will contact you ASAP.
Or call us on +1 (888) 408 4128