iovox Automated Phone Booking

A Proven Way To Book More Reservations
Capture missed bookings
We helped one company add 27,000 bookings per week.
Integrated
Ties into your existing table management system.
Improves staff efficiency
Staff can focus on customers instead of answering the phone.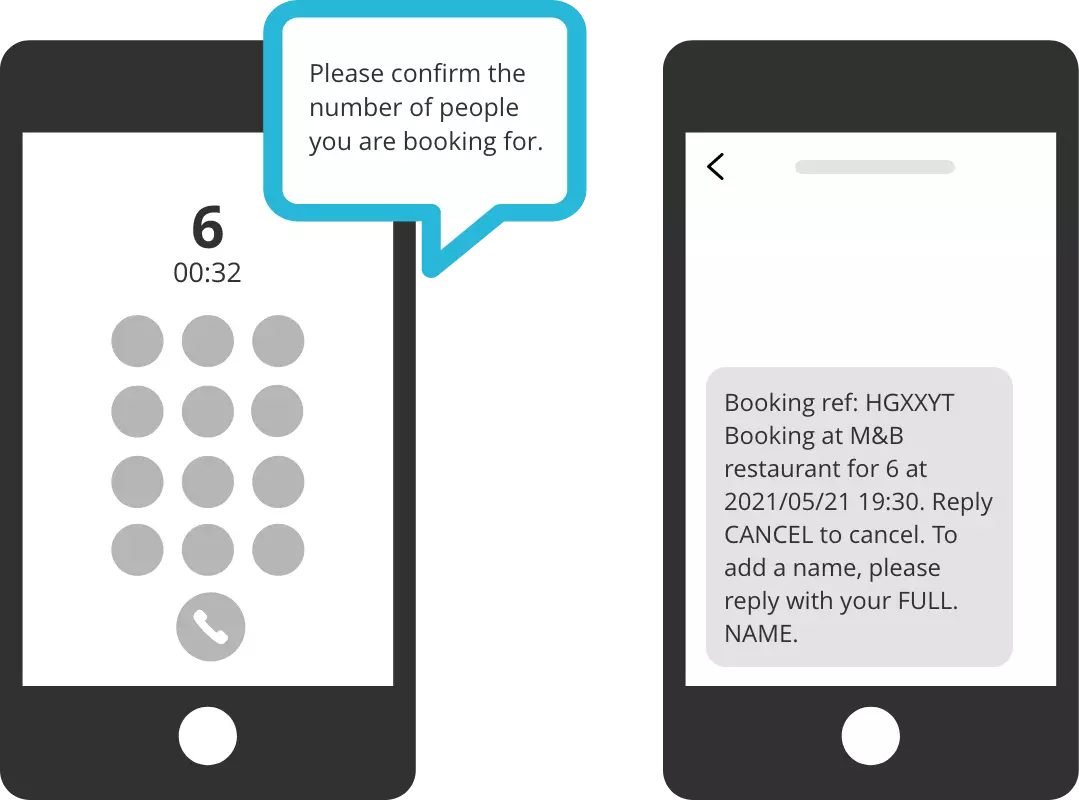 How it works
Through the iovox API, we can integrate with your existing table management system to mirror the online booking experience, via a phone based IVR, or by using our voice activated technology.
A customer phones your reservation line.
If your business is a restaurant, the automated platform captures key information such as the date, number of guests in your party, and time you'd like a table.
The iovox system interacts with your table management platform to prompt the caller with further questions, or to confirm the reservation.
An automated SMS confirmation message is sent to the caller.
In the real world...
We help many restaurants improve table coverage, and as a result, revenue. In the case of Mitchells & Butlers, we helped them pick up 27,000 new bookings per week. More revenue. Better utilization of staff. Happier customers.
Practical innovation that leads to a boost in revenue and efficiency
At iovox, we pride ourselves on innovation that helps our customers increase revenue and provide better service. The integration of our automated phone booking service – whether through keypress of an IVR system or through our voice activated methods - with your table management platform can likely lead to major improvements in booking and more tables served.
There's much more to iovox than Automated Phone Booking
When it comes to turning an ordinary business phone call into a valuable piece of data, iovox is the name to trust. Used by leading brands in 100+ countries, iovox expertly shows customers how to make the most of their phone data.
Contact Us
Send us a message and someone from our team will contact you ASAP.
Or call us on +1 (888) 408 4128