Phone call productivity for real estate professionals
Not on your phone? We'll send you a link to our free app.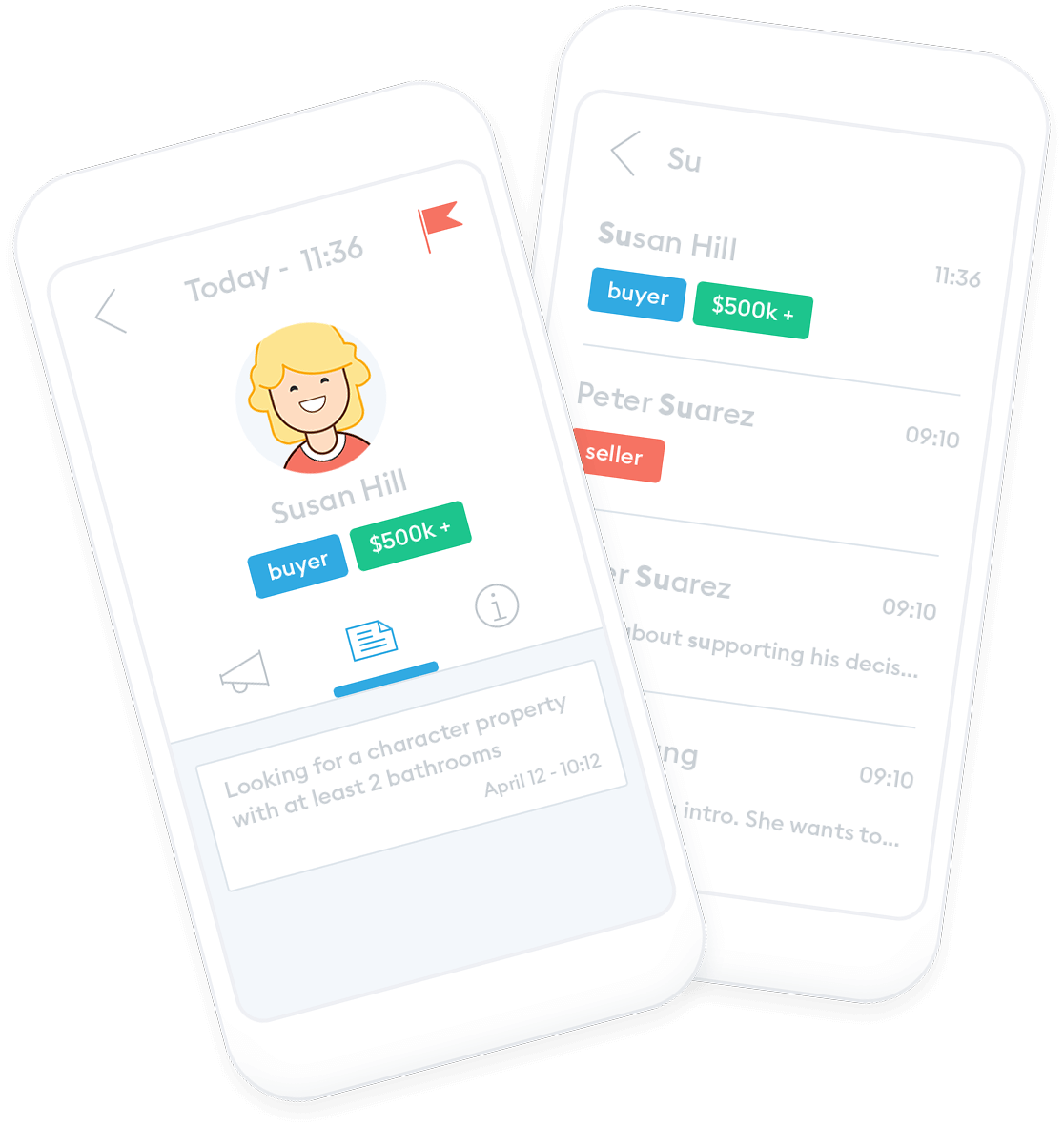 Lisbet
Great app for managing your phone calls! Changing my life as a real estate agent.
Bob
Amazing call organization tool. You can do many things based on the number. Love this app!
A Google User
Great product...where you can manage and share calls...call reminder and sharing feature is awesome.
A Google User
It's new, AND great! Jumping on a call right now. This is a great platform and a unique idea.
We Feel Your Pain
When the next phone call could be the biggest deal of the year you want to be at your best. But how do you keep it straight when you're coordinating property tours and taking client calls among your many other duties?
Using the paper notebook in the back seat of your car? Excel spreadsheet Relying on your memory? We've got you...
Use call tags to associate every phone call with a client name, buying, selling, or leasing preference, deal size, or any other aspect you want to search for later.
Either during or after a call, use notes to capture all the details of the conversation. Talked with a client who's looking for a 3 bedroom within a 30 minute commute to their new job? Just record those notes for perfect recall later.
Save time poking through call history, with a search feature that gives you instant retrieval of the exact call and all it's details.
Keep your team informed by sharing
When you need to keep your client or deal team informed about an important conversation, call sharing is your go-to feature. By typing in comments after a call, with the touch of a button you can share the details with the people working on your deal. You can also send these calls into your CRM system if that's important in your firm.
Measure Productivity and Get Organized with Desktop Analytics
Use desktop analytics to see how many people you've called or how many have called you. Or prefer to search for notes from your laptop or desktop computer? No problem we have that covered too with a desktop version of the service that can help you organize your time even better.
Scroll to top