iovox WebCallBack

Boost Web Leads By 20% With iovox WebCallBack
Engage conversations
With iovox WebCallBack integrated into your customer journey, site visitors can engage in conversation on their terms.
Improve lead capture
Capture more leads with the proactive display of iovox WebCallBack on your pages, with offline web forms capturing leads even if your team is offline.
Fully customizable
Our sophisticated rules engine allows customization for what is displayed and when it is displayed according to your criteria: inactivity, number of pages visited, a combination, as well as A/B testing in real-time.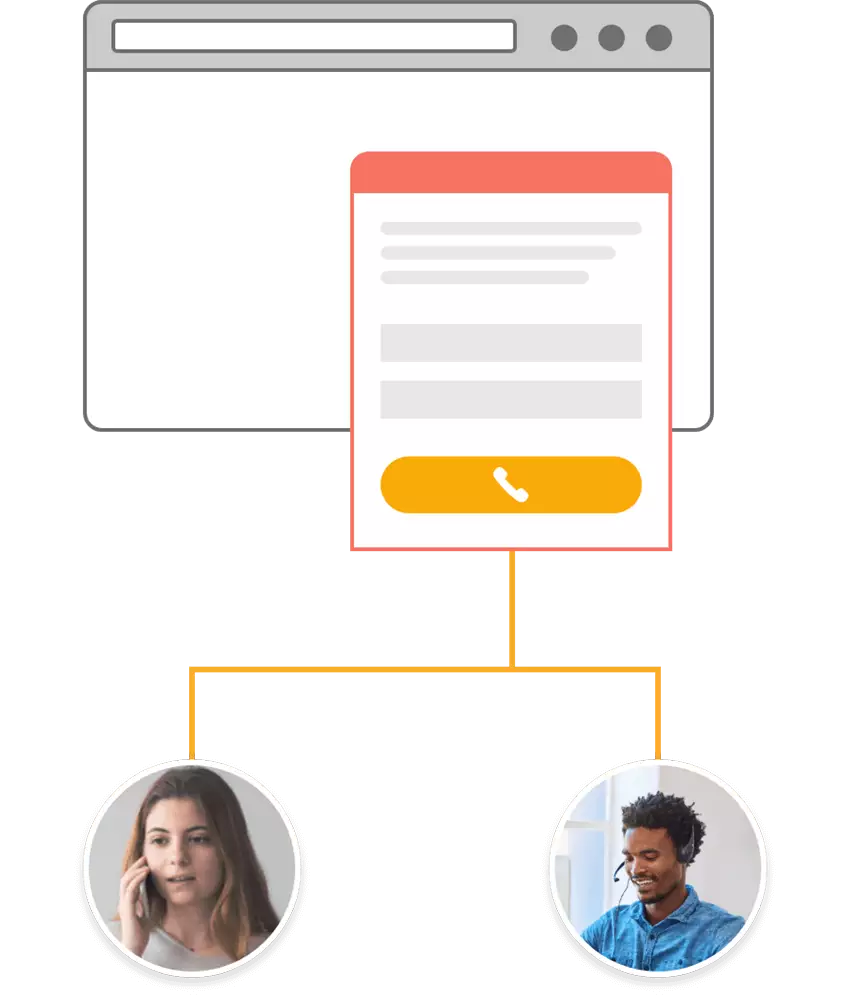 How it works
The configuration of iovox WebCallBack on your site takes minutes. Everything is done online via the iovox web platform. You enter your availability schedules, refine your design, activate your display rules, and integrate our javascript tag on your site.
The iovox WebCallBack solution can be adapted to businesses of all kinds, from retail to B2B. We advise our customers to display the WebCallBack option as certain 'buyer intent' indicators become obvious based on browsing patterns. This technique has been immensely successful with our current customers, and we are ready to help you implement and fine tune the service to meet you and your customers' needs.
Our service offers you the option to automatically call the visitor back at the indicated callback time, or, have the system send you lists on a daily basis for you to schedule return calls.
In the real world...
Consumers are looking for instant answers
Whether you're a large scale business with multiple international call centers, or you are the call center for your business operating from a mobile phone, iovox WebCallBack helps you to convert more web visits into leads, conversations, and eventually sales.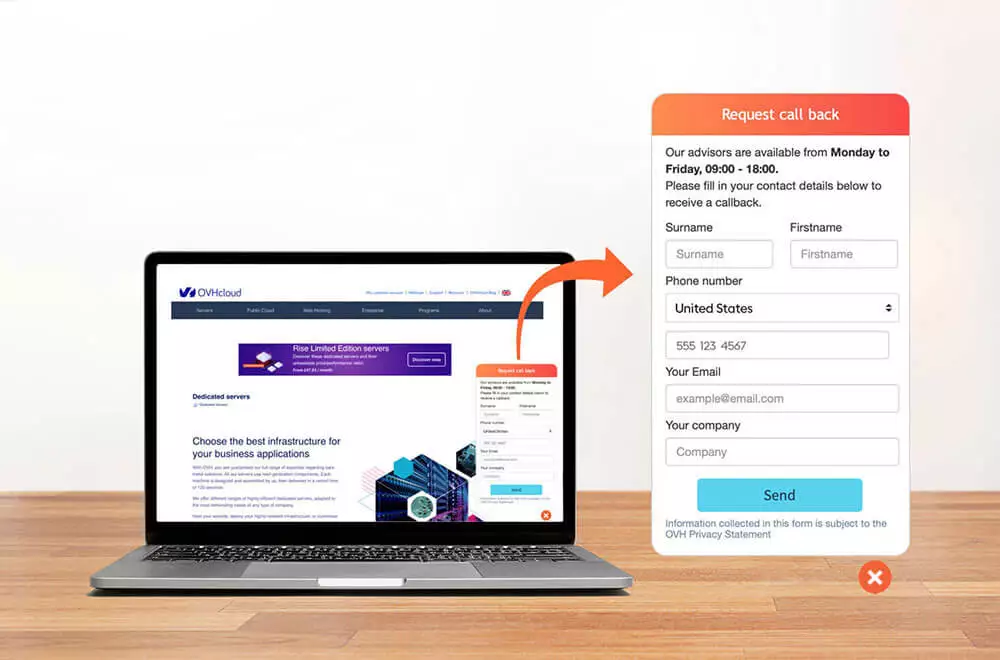 Precision matters
By examining your web traffic, we can have a good idea of which visit patterns trigger a purchase or a lead. Using this information in combination with our rules engine, you can display a WebCallBack option to your consumers at just the right time, which leads to increased quality lead flow and ultimately purchases.
Capture leads while you sleep
When setting up your availability schedules, during the times when you or your team are unavailable, you can implement a deferred WebCallBack form to always offer your consumers instant ways to connect with you and to make sure you never miss an opportunity.
There's much more to iovox than WebCallBack
When it comes to turning an ordinary business phone call into a valuable piece of data, iovox is the name to trust. Used by leading brands in 100+ countries, iovox expertly shows customers how to make the most of their phone data.
Contact Us
Send us a message and someone from our team will contact you ASAP.
Or call us on +1 (888) 408 4128